This July 2015, I will set off from John O'Groats in the far North West of Scotland and head South towards Lands End in Cornwall on a journey, a rhythmical odyssey I am calling Drum Trek. The aim of the trek is to fund raise for two charities, Tinto Music and Arts ( a creative partner to Wiston Lodge) and Stainsby Festival I have worked alongside both these organisations over the last 15 years in different capacities. At Wiston, I have helped to deliver UK Playshop since 2008 and in the last 12 months Tinto Music and Arts has taken over the running of this internationally renowned Drum Circle Facilitator Training program, led by Arthur Hull. In that time Tinto Music and Arts has also hosted/produced a number of other events including, The Wee Drum Gathering, Rhythms of the World:Tinto Africa, The Great Northern Handpan Gathering, The Border Collie Sangha Retreat and Drum Iona. Stainsby is a real community run festival…all volunteers and a place where the community drum circle is an integral part of the event. We have had a fabulous long term relationship and every year when they pay me, I hand back the fee and say use it to support the community…and they do. My wish is to help them to purchase the land on which they have run this festival, The Field of Dreams.
So both, I hope you will agree, worthy recipients of support.
How can you help? 1. Sponsor Me on the Trek. Lots of small donations will help us achieve our target of £25,000. Visit Go Fund Me to make a donation or post us a cheque. (PM me for details)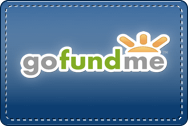 2. Share, share, share via Social Media. We have a Facebook page and a Twitter account. Tell your friends about the Drum Trek Guy…Spread the word…often as possible…I would love to create a BUZZ about this.
3. Attend one of the 26 Community Drum Circles. All venues/locations and timings at the Website (ongoing updates coming in) Come along and drum drum drum. This is going to be a significant moment in my life, making this journey and connecting in with the drumming community in the UK.
Please support me in whatever way you can.
Much Love.
Paul John Dear