Drum Trek is an idea that has now become a reality….I often dreamed about taking the van and the drums on the road and doing some kind of tour…running a business and managing and delivering trainings meant time was always against me… I just needed something else to push me…Stainsby Festival was the initial nudge and then Wiston Lodge….Stainsby is a Festival very close to my heart and a place I have been facilitating drum circles at since 2000…last year the festival site came up for sale and I knew that I could do something to make a contribution…around the same time I moved to Wiston Lodge, a venue I have known and loved for many years, to begin a volunteer post to develop Music and Arts and so  Tinto Music and Arts was born.
Here I was then, with two organisations that required fundraising…both are models of how I believe we can work in community….both inspiring in their own ways…both have touched me deeply…moved my spirit if you like….So what to do then…well of course I could fill out an application to The Arts Council's of England and Scotland or I could follow my bliss and do something I love….Facilitate Drum Circles….All across the UK….A marathon journey with the drum…26 locations from North to South, beginning at John O'Groats in Scotland and ending at Lands End in Cornwall through the summer month of July 2015.
In 26 days….Driving and drumming I will facilitate at the following locations:
(Times, venues and local contacts will  be added shortly)
July 3rd Findhorn
July 4th The Isle of Skye
July 5th Edinburgh
July 6th Glasgow
July 7th Wiston Lodge
July 8th Carlisle
July 9th Newcastle Upon Tyne
July 10th Wakefiled
July 11th Liverpool
July 12th Hebden Bridge
July 13th Brighouse
July 14th Morecombe
July 15th Hull
July 16th Manchester
July 17th Sheffield
July 18th-19th Stainsby (2 days)
July 20th Nottingham
July 21st Birmingham
July 22nd Newtown
July 23rd Swansea
July 24th Pewsey
July 25th-26th London ( 2 days)
July 27th Brighton
July 28th Penzance/Lands End.
As a drum circle facilitator and as a culturally specific drum teacher I have been very fortunate to have connected up with a UK wide network of like minded souls and drummers to boot. At each of the venues above there will be a co-ordinator sorting things out on the ground. I'll just roll up, do some facilitation, kip on their floor and eat them out of house and home…then do it all again the next day.
Without this amazing team that has already stepped up and said a big YES, this project would remain just a dream. Now it is a reality.
A journey with the drum to meet the good folk of the United Kingdom.
That might be YOU.
YOU can help in a multitude of ways…share, share, share on social media…tweet and like as much as you can between now and the start in July…whip up a wee frenzy……then in July itself attend one of the circles and bring your friends….and of course SPONSER ME to complete the journey and again share, share, share so all your mates can sponsor the crazy drummer man too.
We will use Go Fund Me as a forum to collect sponsor money for the two charities Tinto Music and Arts, the creative arm of Wiston Lodge and Stainsby Festival.
You can sponsor me here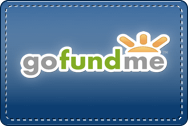 I plan to Blog and Vlog here so keep checking in.
Until July then…… I will drop a drip drip drip into your consciousness..Drum Trek….Drum Trek…Drum Trek…did i mention DRUM TREK 😉
See ya soon…luv n peas…Paul x
Footnote: DrumTrek raised £7500 and you can read all about it and see videos HERE
Huge Thanks to everyone whop supported the TREK XXX